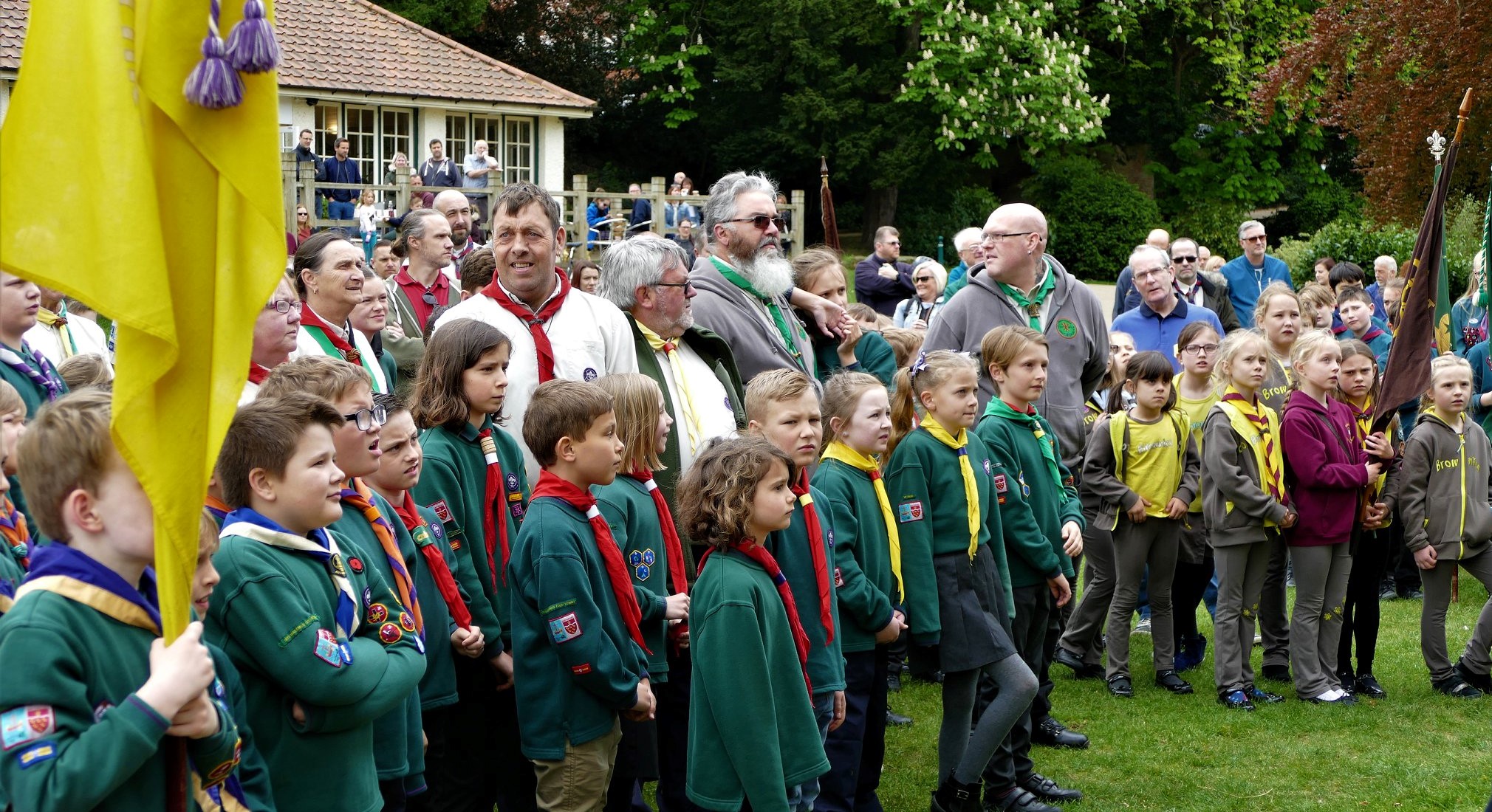 Scouting is International
On top of the larger International events, the County, District and local Scout Groups run numerous scouting and community related activities. In the past we have seen international trips to places like Canada, Kenya and Europe, also trips to local attractions in the UK.
Every year the Scouts volunteer with other community groups to make a wider difference.
Scouting remains core of what we do in the District being outdoors and working towards our multi-staged Chief scout award. This gives themes and what drives the ongoing activities.
Safety in the Scout Movement is a priority requirement in all activities.
Gang Show
Hastings Gang Show is performed annually, in November, at the White Rock Theatre, Hastings. Each year we aim to improve the show with special effects and a fun filled programme of Singing, Dancing and Acting. This year will be no exception!
To learn more about the Hastings & Rye District Gang Show, please visit the Gang Show website: hastingsgangshow.org.uk.
St George's Day Parade & Event
This annual event is held on the nearest Sunday to the 23rd of April. St George is the Patron Saint of the Scout Movement and has a ceremony where that all present and past members of the Scout Movement re-affirm their Scout Promise. The event starts with a Parade of all members, with their escorted flags, to a location where the ceremony is held, this can change.
In recent years the Event has been wholly planned, prepared & presented by the younger members. The Event is attended by the Hastings Mayor, representatives of the Guide Association and also other local organisation representatives. This is the one occasion when the whole of the District, including most of its rural Scout Groups, meet together.